"To triumph evil enough good men to do nothing."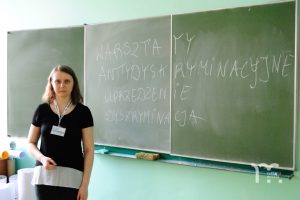 During this workshop participants will learn about the practices of discrimination used against different social groups, as well at the various minorities in Poland who are victims of harassment. Questions will be posed regarding nationalism, anti-Semitism, racism, and Islamophobia. We are living in a multicultural society; this causes our path to cross with many people who come from different backgrounds, traditions, and lifestyles than us. At our workshop, we educate people on how to react when interacting with people who are fundamentally different then them. We hope that after our workshop students will be able to appreciate the beauty of diversity that is found in Poland. As well as understand the negative impact that prejudice and discrimination have on the live of individuals. We praise and applaud empathetic thoughts and actions among students. While teaching and informing effective away to react and counter discrimination effectively. However, we also try to make students aware of their stereotypes that they might not have known are discriminatory. There will be the open conversation to discuss personal experiences to related to discrimination, and we will ask for personal examples e.g. Anti-Semitism, anti-Roma, etc.
After the workshop, students will be able to not only identify discrimination and prejudice but also understand the impact that it has. Discrimination does not only affect the individual but in cause a division in society as a whole.
It is our responsibility to create a society that is conscious of discrimination and understand how it works.
The Anti-Discrimination workshop is designed to last about one hour. This is including conversation and interaction between participates. There will be various activities that demonstrate what prejudice and discrimination are.
There will be the use of audiovisual media: multimedia presentations, movie clips, and music.

Coordinator of the project: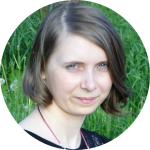 Małgorzata Kucharska
e-mail: malgorzata.kucharska@mifgash.org.pl
tel. +48 509 845 105